Visit Julie's blog to cast your vote for Julie's headings!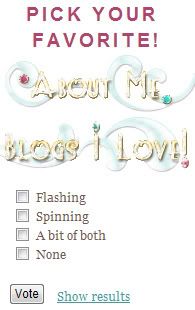 OK, so we aren't going to make them ALL sparkle just a some here and there. Take a look and tell us what YOU think!

Oh and and take notice...I can get images into you polls as well as the fonts and probably whatever else you can think of!!!!! Just ask!