OK I've been SUPER busy ever since the unveiling of Julie's tweak! Thanks Julie and thanks to all my new girls in the queue! Have fun watching the designs and tweaks flow while you wait!

I'm just now getting around to posting a couple of things!

Lori's siggy at Live-Love-Laugh-Create:



and Melissa's siggy at
Ink-clinations
: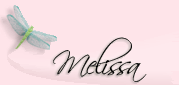 I'll make another post tomorrow with another SUPER CUTE siggy, if I can. I can't reveal it before she does!!!
And I was awarded the Arte Y Pico award by Amy at Heartfeltgreetings! Thank you so much Amy! I'm supposed to award it to 5 other creative blogs but I can't decide. I really have looked and there are just SO MANY I just can't choose. So I'm giving this to all my girls in the queue! Come and get it...your blogs are all so wonderful, I love seeing all of you share your wonderful projects and thoughts with the world! I just love blogging don't you?!?
Here are the rules should you choose to follow them ;)
1) You have to pick 5 blogs that you consider deserve this award for their creativity, design, interesting material, and also contributes to the blogging community, no matter what language.
2) Each award has to have the name of the author and also a link to his or her blog to be visited by everyone.
3) Each award winner has to show the award and put the name and link to the blog that has given her or him the award itself.
4) Award-winner and the one who has given the prize have to show the link of "Arte y Pico" blog , so everyone will know the origin of this award.
5) To show these rules.