I am so happy to co-announce Kim Schofield's new blog design! She is a FANTASTIC person and so nice to work with...we had lots of fun!

Once I reviewed Kim's design notes I just started gathering inspiration from several places. I KNEW I wanted her to have stitching and, of course, some paper flowers. I showed her revision one and she was delighted...HOORAY! After working with Kim on the finishing touches we came to this beautiful end result. I think it fits Paperie Petals perfectly!!!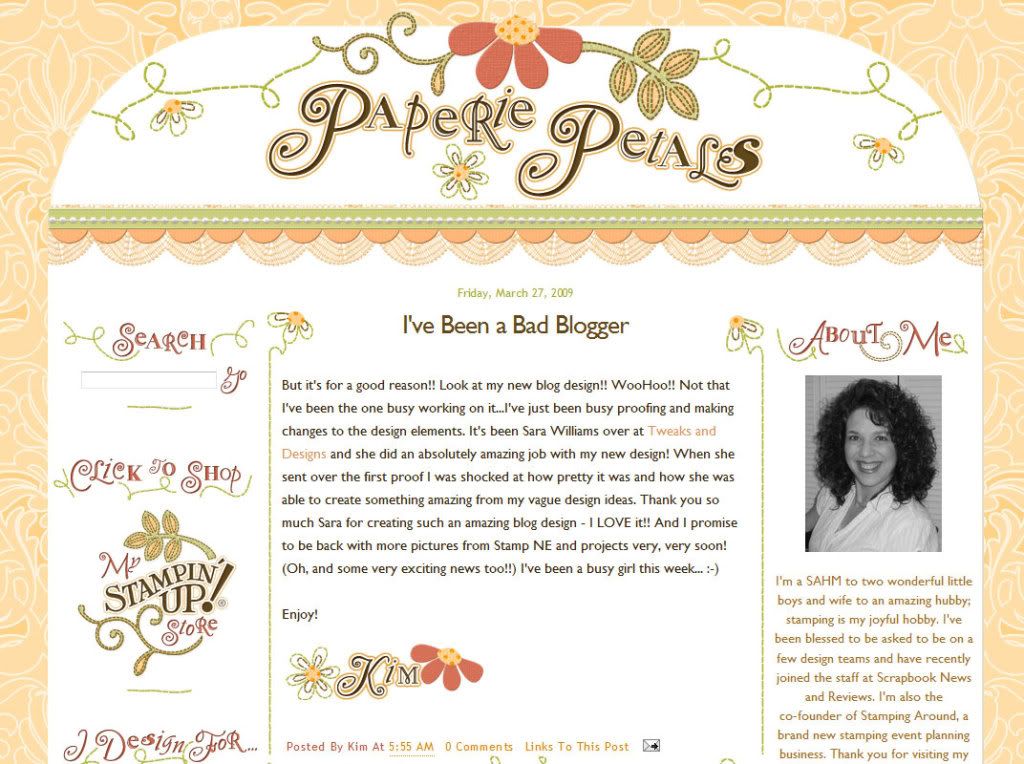 Graphics from istockphoto and vectorstock were used and embellished using Photoshop patterns, I made the lace using a lace brush from spy-glass. The rest of the digi-scraps were made by me. The fonts I used were all provided by may favorite free font sites.

Thanks for hangin' in there and waiting patiently!