After several FUN weeks of work Becky and I have finished her TOTALLY COOL NEW DESIGN! She sent me a couple pictures and some ideas for inspiration and we were off. I got to play with all sorts of texture and home made "digi-scraps"! She was able to find the perfect font and color scheme and throw in some really great ideas to help me create this COMPLETELY POLKA DOTTED FANTASY!!! I just LOVE IT and I hope you do too!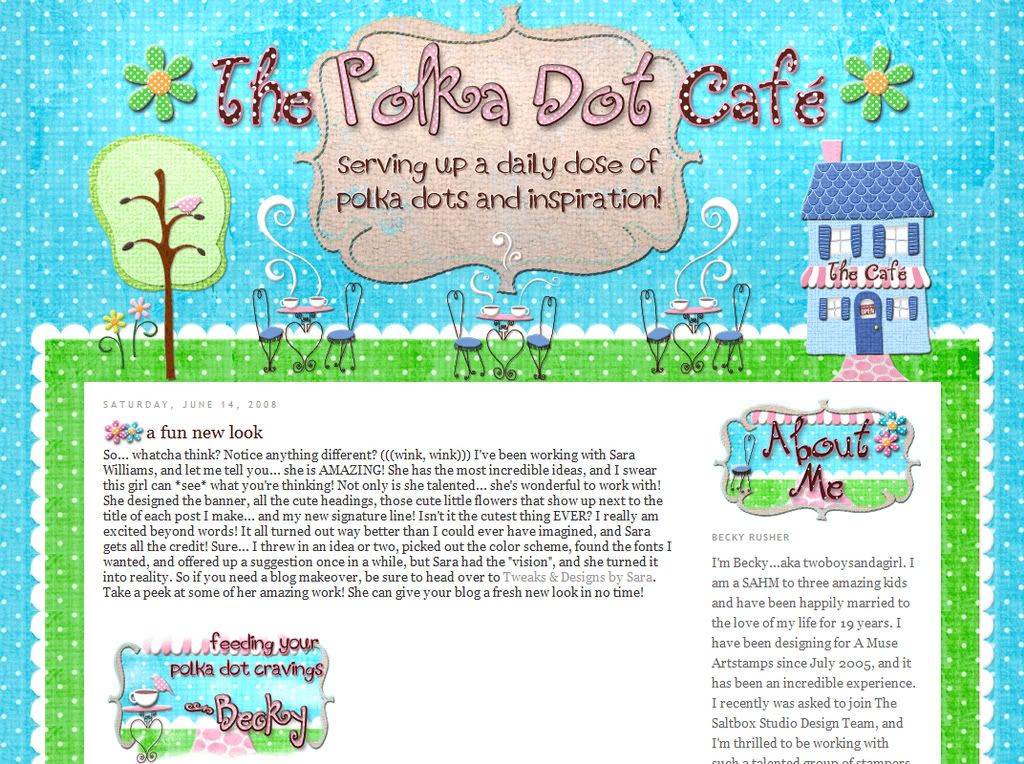 Thanks Becky I really could not have created this look that is totally YOU...without YOU!!!!
<---You may have also noticed that I'm an unpink soap star! Check out Gina's blog to see what it's all about!!!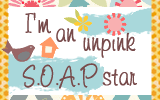 I just made this link logo and a favicon for Gina to match her already VERY HIP blog design!
And one more thing I have to add...thanks for the funny comments about the scarily anatomically correct picture by Lillian! It was as hilarious to me as it was to you!!!!!!