...spent with Lauren Meader. Her design is totally complete and I think it turned out great...it's so Lauren! She was also my very first Wordpress blog design! She got a brand new "custom theme"...you Wordpress users know what I'm talking about. I loved Lauren's enthusiasm during the whole process, Lauren you are a joy! Thanks for being my first. I heard what you said about the watermark. ;)

I must also give a BIG HUGE CYBER HUG to Kurtis...I couldn't have gotten her published without you!!!! THANK YOU!!!!!!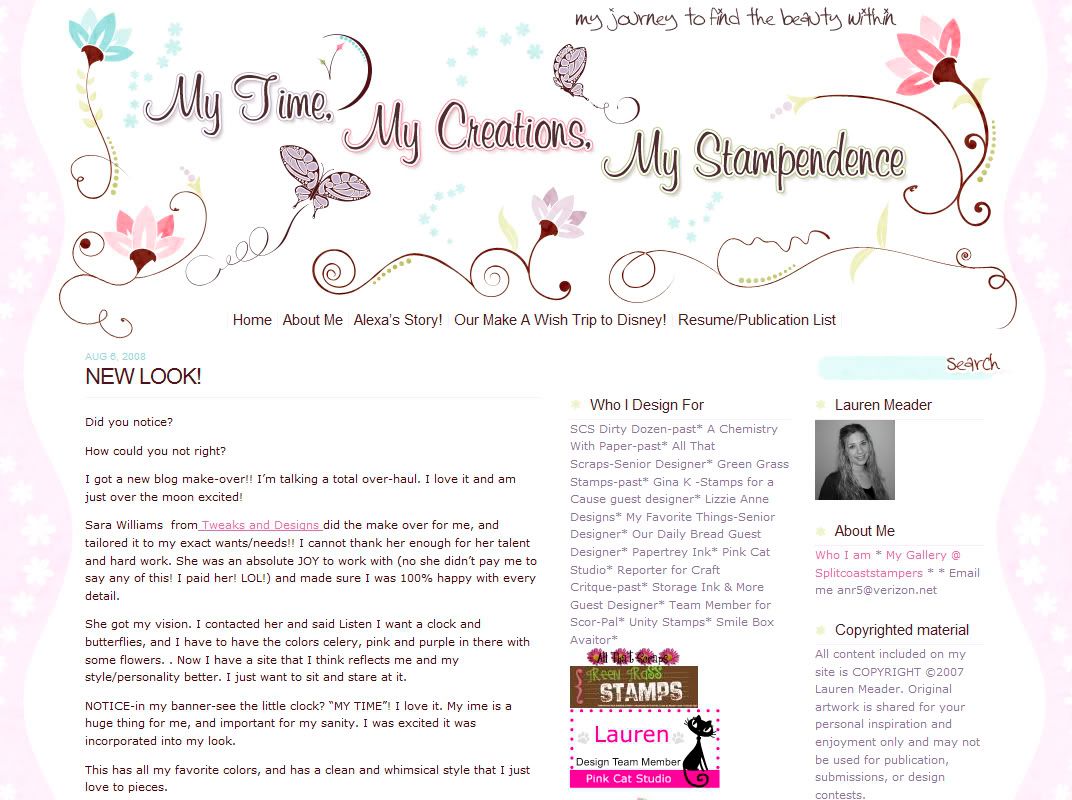 Again I used a couple flourish vectors from dezignus.com.
I also used flowers and butterflies purchased from Vector Stock.