When Marcie over at Cardmakin' Chaos contacted me to make a banner for her Minima Blogger Template I was surprised! I NEVER receive banner only orders. She told me she wanted clean but chaotic with flowers and butterflies but not cute. Although to her it seemed like a strange request I understood and could see her vision. So I browsed my latest favorite graphics source, istockphoto, and sent her a few ideas. I worked up a few samples and she just chose...no revisions. WOW, were we in sync or what?? **of course, I am ALWAYS OK with revisions**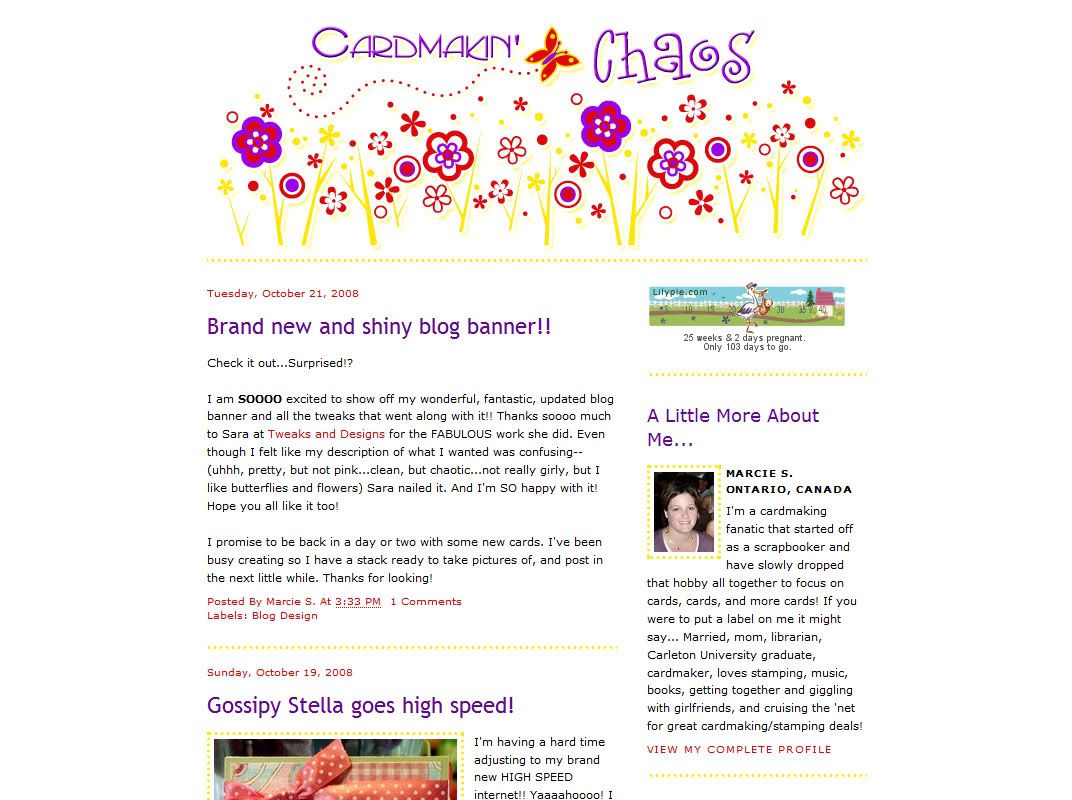 So I know what you're thinking..."I thought she just wanted a banner?" We--ell...if you've worked with me you know that I just HAVE to see it this way and that, right? I didn't like the way it looked on the Minima Blogger Template so I did a few modifications and even added a bit more "Font and Color" customizing features. I showed it to Marcie and she HAD to have it...HOORAY! It looks so much better with the fun dotted borders!

Marcie was great to work with and I really like her clean, fresh yet detailed style of card making!!! Just look at this one, she even decorated the envelope!