Joanne wanted something fun, clean and fresh. The main focus of inspiration was a t-shirt that she loves to wear. This doesn't really look too much like it now but we are both just ECSTATIC with the result! We were both VERY anxious to get this up and running so stay tuned, I've got more Joanne tweaks to come...just wait and see. ;p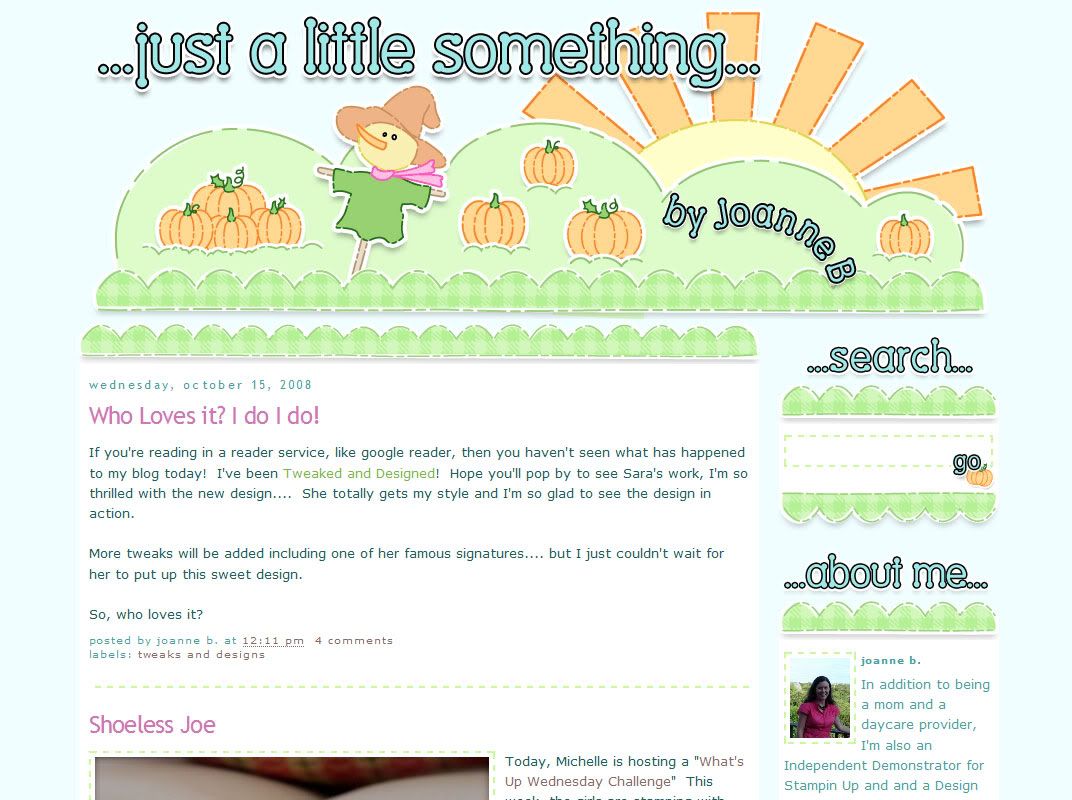 No art credit is necessary because I drew it ALL myself....Whoopie!!!!

Be sure to click on over for...just a little something... by Joanne B! She does great work and is a HOOT to work with!! Thanks for being so patient with my juggling act Joanne!!!!!!!!