Before I show you the design I first MUST tell you a little story.

Remember Julie Masse...you know Stampin' with Julie? Back when we were working together, she sent me a little sample of some paper that she just LOVED! I too LOVED this paper and took a mental note of that fabulous designer. Well that paper was designed by Terri Conrad! So needless to say I was just blown away when Terri contacted me to work with her on a beautiful new blog design.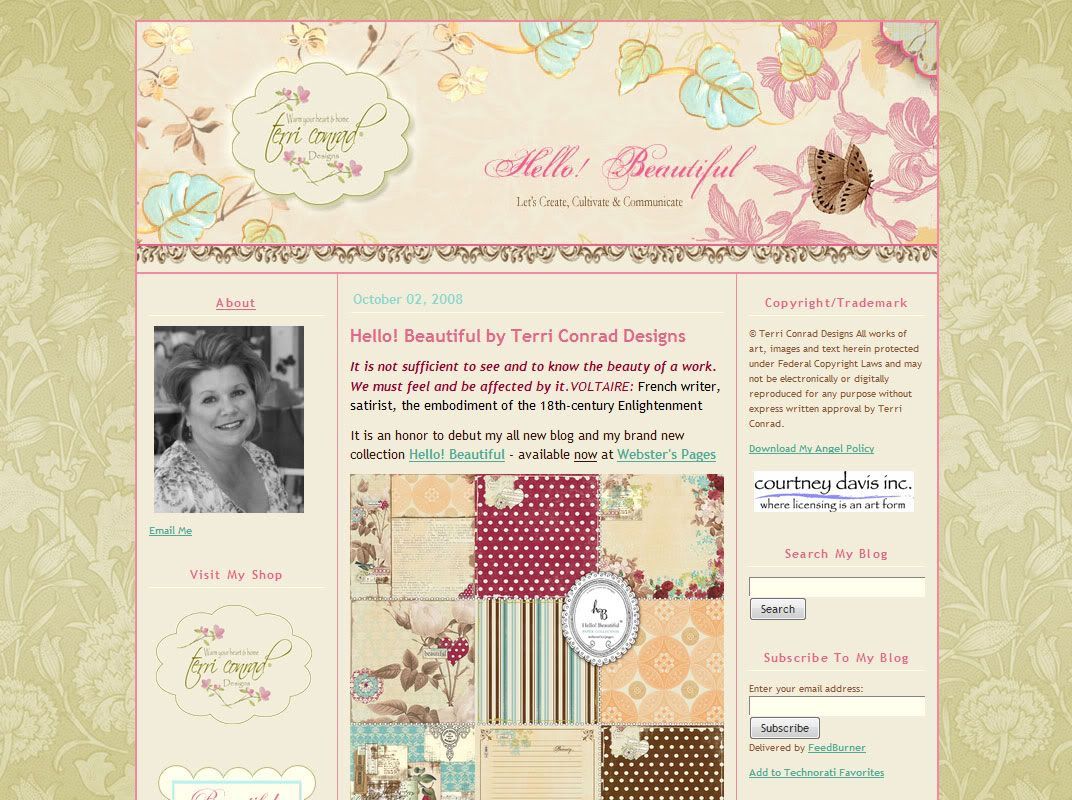 All the papers in this blog design were designed by Terri herself. I will also admit I had very little design work to do considering Terri sent me a full layout already finished of her vision for her blog. I just needed to work up some code! She asked for input and was open to change but, come on, what would you have changed??? I think it's gorgeous and I love how it compliments her boutique.

Luckily she did ask me to design a few headings for her photo albums. I had permission to use any digital paper of hers I chose...I was SUPER stoked! So I visited Webster's Pages and came up with these little guys: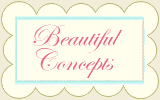 I just loved working with Terri. Her designs definitely reflect her kind and beautiful personality! Thanks a million for this opportunity Terri!

And speaking of Julie I did a little tweak for her too. She has a cutom search, a "peek-a-boo" Blogger navbar and another suprise in store soon, be sure to check her out!