I'm so happy to finally say that the new home for StampingAround is finished! Julie and Kim were so great to work with...AGAIN! I just love that so many of my customers come back for more!

Be sure to visit StampingAround.com and take a look around! Who knows you may even want to join them or even sponsor some stamping fun!!!!!!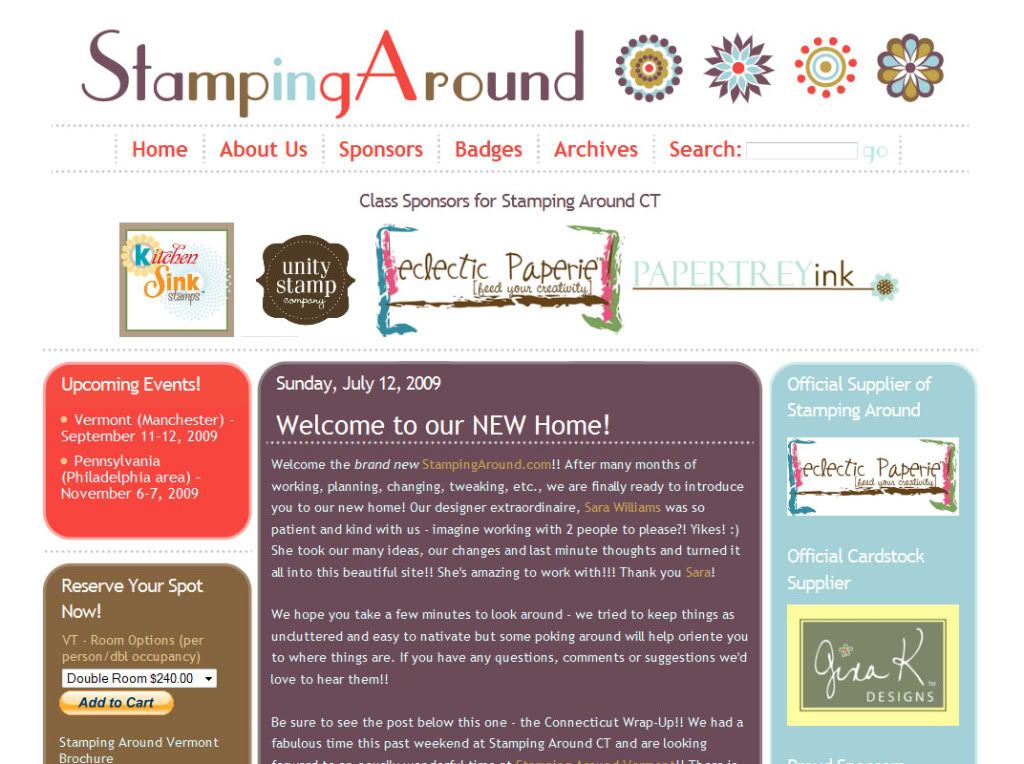 Images from istockphoto were used in this deign. Fonts were provided by one of my favorite free font sites. The sleek social networking icons were provided by Murid Rahhal.