I've been working with Mark to get some designs up and running at Splitcoaststampers. I wanted to say THANK YOU with more than words so I decided to create a logo for him. No, I didn't design his entire theme but I did make a logo and a little image that he could just add with some code. Go check it out for yourself: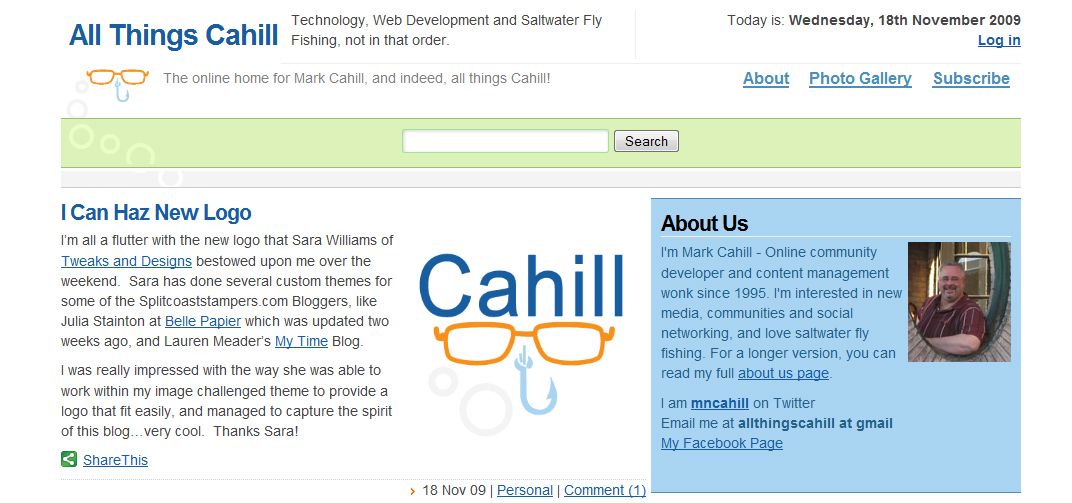 I was taking a risk and not getting his opinion...as I said, it was a gift. I stalked his blog a bit and started designing. Surprisingly the end result came to me pretty quickly. I am just SO HAPPY he said he "LOVES IT" and is now using it...YIPPEE!

All Things Cahill is full of great technical and salt water fishing information so look around a bit and become a subscriber like me!